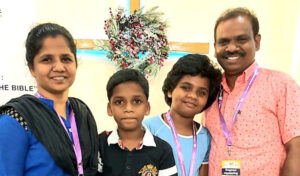 John Solomon & Family - Home Page
Church Planting & Ministering to the Poor
Undisclosed location Area of Malaysia
Greetings in the name of Jesus Christ. By the Grace of God, we are doing well. We hope you are the same.
COMMUNITY DEVELOPMENT
God has given us opportunities to bless the community during the pandemic. We were able to give $30.00 worth of groceries to 15 families. Some were single mothers, poor and needy.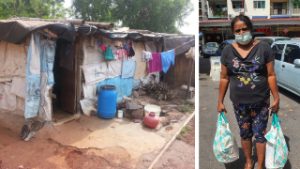 Counseling Centers - Most of the people have been mentally and physically affected because of Covid. Many lost their jobs. Many have committed suicide. We are counseling them so we can protect their life. We are sharing the good news from The Lamb of God, which is the salvation story from Genesis to Revelation.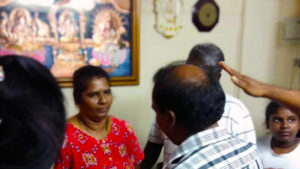 EVANGELISM
By the Grace of God, we were able to share the Gospel with 100 people. We are trying to reach the Hindu seekers with the Lamb of God evangelism material. This is the best tool for Hindus seekers to know who the true God is. Two people have committed to baptism from this effort. Please keep them in your prayers.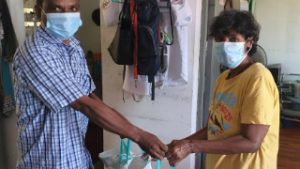 Many really wanted to become a Christian but their extended families are not allowing them, so they are living as a secret Christian. Please pray for them. We are living in a part of the world where there is only a small percentage of Christians. For these secret followers, Christianity will cost them everything so they are in the process of letting go of what is in their hands.
DISCIPLESHIP
During the pandemic in our country of M*, churches have not been allowed to reopen yet. The lockdown continues. We are meeting using Zoom. We are training our people as disciples and at the same time, we are making them cell group leaders. We are teaching them how to pray through the Psalms using Tremper Longman's Psalms: An Introduction and Commentary. (Tyndale Old Testament Commentaries.) to train the leaders and cell groups how to reach out to Hindus using prayer and the Psalms.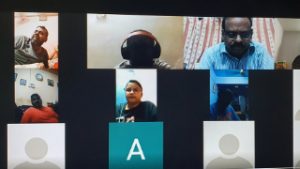 At present, we are running five cell groups. Many Hindu seekers will attend cell groups after the lockdown. In these groups, we share life, care for them, pray for them, teach them how to pray, and help them come out of their addiction.

Solomon and Priscilla