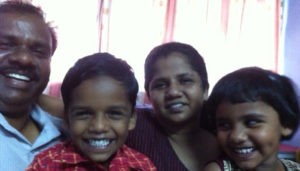 CHURCH PLANTING & MINISTERING TO THE POOR
John S. and Family _ Undisclosed Location
Greetings from John Solomon, Priscilla, and our two missionary children in M________!
It is such a great joy and privilege share the power God in our missionary work since we arrived in Malaysia in 2008. It all began with God doing some amazing things with our finances and the government to get our visas to come here. Every day is a journey of faith as we work beside the poor, trying to model the Book of James, as we try to raise a family.
New Church Started for The People
Two years ago, I went to a church that had 25 members in very poor area. I was challenged to take ov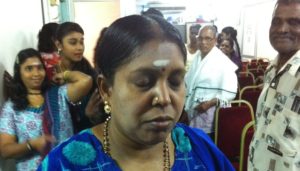 er as the pastor/evangelist of the church. By God's grace, the attendance has doubled and people are coming to know Jesus as Lord. "Consider it pure joy, my brothers and sisters, whenever you face trials of many kinds, because you know that the testing of your faith produces perseverance. Let perseverance finish its work so that you may be mature and complete, not lacking anything." James 1:2-4
A New Church Planted
I visited the village close by and God opened the door for us to plant a church in an unchurched area. The area is called PRAI. 75% of Indian people are living together. 60% are uneducated people. Most of the people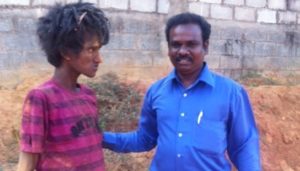 don't have proper work, so they will go make some kind of daily wages doing odd jobs for people. Because of the low income and lack of work, the people will steal and fight with each other. By God's grace and your giving, we now have 50 people coming to church hearing the Good News on a steady basis. "My dear brothers and sisters, take note of this: Everyone should be quick to listen, slow to speak and slow to become angry, because human anger does not produce the righteousness that God desires." James 1:19-20
Helping The Poor and Needy
We try to see people through the eyes of Jesus and it breaks our heart to see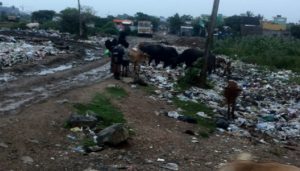 people living in very bad situations. These people worked very hard in a Tea Rubber Plant Estate for most of their lives. The plant shut down and because the people had no education they could not find any other job. Because of their situation, we are helping them out each month. Additionally, we are trying to teach them to do small work that will earn them some daily wages. Through this, we are able to share the Good News.
"Has not God chosen those who are poor in the eyes of the world to be rich in faith and to inherit the kingdom he promised those who love him?" (James 2:5)
Gangster, Naren, Accepts Jesus as Lord
One day we met a young man named, Naren, who was in a gang smuggling drugs. Naren came and started standing around by the church. He told us at one time 17 police had chased him because he had murdered two people from an opposite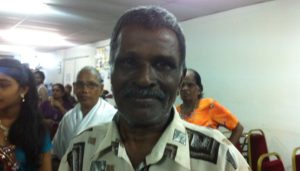 gang in the area. He said that he had to run into the jungle to hide himself. After three days, he came out for the food then police caught him and put him in prison. After this, a gangster leader paid some money to the court and a lawyer got Naren out of prison. Now, his old gang has found him and is trying to recruit him back into the gang–they spent a lot of money to get him out, so they want him back.
I talked to Naren and said you better change phone number and change your place you live to different area. But Naren has a guilty conscious. He keeps saying he is a sinner and nobody will ever forgive me. I have done so many bad things in this life and I am in a very bad situation.
This gave me an opportunity to share about Jesus and how He came to those who are sick and need a doctor. I emphasized how Jesus loves sinner's but he hate sin. I told him that Jesus loved him, and wanted to forgive him. I told him if he would change his ways and give his heart to Jesus, then Jesus would cleanse him of all guilt! Naren accept Jesus!!!
GOD HEALS MIRACULOUSLY IN A HOSPITAL
Victoria she is 53 years old with a uterus tumor. She was admitted in hospital and was struggling with lot of pain. I heard about this through one of our church member and I went to visit her. I prayed for her and the next day the doctor took
her to do the operation to take out the tumor, but it wasn't there! The doctors stitched Victoria back up and did another scan. The Doctor went to the waiting area reported to the son: Jesus did this miracle he said praise GOD.
"Is anyone among you sick? Let them call the elders of the church to pray over them and anoint them with oil in the name of the Lord. 15 And the prayer offered in faith will make the sick person well; the Lord will raise them up." James 5:14-15
Church Helps Out A Family
A wife who had four children lost her husband to an accident when the kids were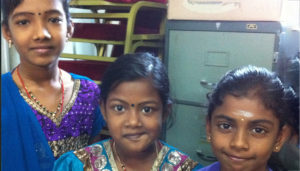 very young. The wife became a peasant and the oldest daughter took charge of the care of the kids. The oldest child never got the opportunity to go to school. They are trying to get other kids into school. The oldest daughter had found a cleaning job, but it doesn't pay well. Therefore, the church is stepping up and trying to help this family out.
Cithra Commits to Baptism
One day Cithra was coming from work and met an accident. Her leg was broken and she didn't have any help physically and financially. This is when we went for evangelism and we met her and found out about her situation (especially the financial need). It was very bad and sad situation. We began to help her some with our provisions. This free giving opened up the door for me to explain the free gift of God in Christ Jesus and how He is the healer. I told her how Jesus is the true God and He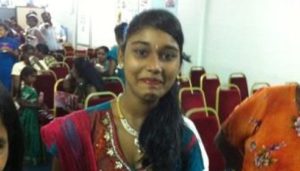 knows our pain. Cithra asked prayer. She felt better and started to come to church, but transportation was an issue. We gave her a free Bible and as she started reading she began to wonder about salvation, heaven, hell and baptism. I explained to her "Repent and be baptized, every one of you, in the name of Jesus Christ for the forgiveness of your sins. And you will receive the gift of the Holy Spirit." (Acts 2:38) Cithra got very excited and committed to follow Jesus only and take baptism!
Prayer Points:
1. pray for ministry growth, and protection for Christian people
need small gr
oup leaders
2. please pray for children's needs. We need 10 more people supporting us $30.00 per month
3. pray for rented house for homeless people