Russal, Kamari, and Staff
Due to circumstances in India, we are unable to update this page. Please email tommy@equipthenations.org for our current information.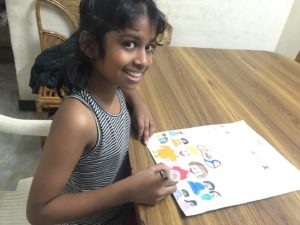 Courthouse Battle For Right To Keep Girls – I am standing outside the courthouse house with Karmari. It seems as though we have been living here the past year struggling with the government with the rights to keep the girls. As you can read throughout our eblog posts, people in our State wanted one child.  The Eastern slogan: "We two, but we are one."  This means the government only wanted us to have one child. Because of customs in India, girls are very expensive to care for and raise, so everyone wants a boy. In villages, some people were killing the infant girls and we rescued them from death. These people didn't want to get caught by the police so their paperwork they gave us was incorrect. Now, we are in a big battle to keep the girls out of "bad orphanages." Thus far we have spent $15,000 in legal fees. We are expecting to spend another $6000. We need 21 churches to do a  fundraiser for a $1,000 so we can finish this epic struggle in the courts.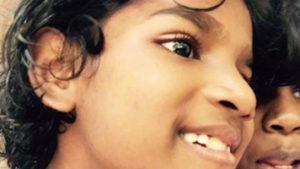 Nov 7 was Diwali Celebration (festival of lights). In Hinduism, this is a festival for the spiritual victory of light over darkness.  But for us, it's a reminder that the government stole the fourteen girls that we saved from feticide and put them back into the darkness of our culture. Painfully ironic! The last time we saw the girls they were all looking poor and are very sad, not like the pic below when we had them. (Please pray Lam 3:32)
We are scheduled to go back to court on Friday. But we don't know if/when our case will be listed. Please Pray Pray Pray.
Please see the SPECIAL PROJECTS section in their blog for more information. Please continue to read their newsletter. You can keep up with and correspond with Russal and Kamari in the following ways:
Email: russal@rediffmail.com
FaceBook: https://www.facebook.com/russal.raj
To support the ministry for the first time Click Here.
To reenter your giving portal click here