Baby Girls Home Ministry
Russal & Kumari

Greetings: I am Russal Raj and my wife Kumari Russal, while working with the Bitner's church planting team in an organization called Youth With A Mission we started visiting many remote villages where the people were rejecting their baby girls.
We were not able to have children and when we were praying about this, God spoke to us using Gen. 17:4. "As for me, behold, my covenant is with thee, and thou shall be a father of many nations" (Our Tamil Bible says: "you shall be a father of many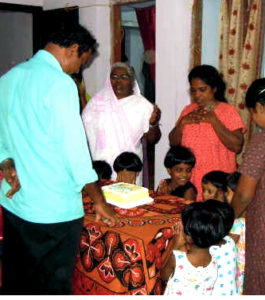 Children"). We realized that God had a plan for us and He was going to fulfill it. After this, I had a dream that 'many small fish were dying because they were out of water. People were stepping on the fish. Some of them were already dead while others were still dying. However, no one cared about any of the fish at all. In the dream, Kumari and I took all the fish and put them back into the water safely. After I woke-up I shared the dream with my wife. She told me that she had the same dream! This confirmed Genesis 17:4 in us, and we accepted that God wanted us to save the baby girls from the horrid death that awaited them.
Getting Started
We started saving lives. We didn't care much about who cared; these girls were being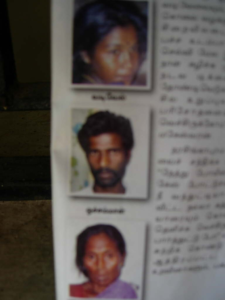 killed and we were going to try to stop as many as possible. In some districts the people believe that baby girls are not well and a curse to their family. Because of this, the family rejects the baby girl as soon as they she is born.
We dove into the waters, on 23rd June 2006 we registered our non-profit organization named "Destitute Charitable Trust". We had officially started our Baby home. We saved our second baby ANGELINE on 11-08-2006. Everything was as new for us as it was the infants!
*As you can see by the pic on the right, the local newspapers were writing about parents killing their baby girls
Infanticide Awareness Program
We are not only just saving babies from being murdered. We want to stop this practice. We conduct many Infanticide awareness programs in the villages where the murdering is happening. We educate them on how wrong it is to murder babies, that babies are a gift from God, how they can care for them, showing many examples of women main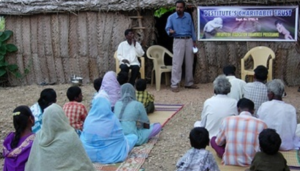 line in the world and so on. We began conducting these programs in the villages, we have seen changes in their mindset and the number of babies being murdered is going down from 100 to 30 parentage. We are praying and working to expose and stop this practice by the will of God.
Heavenly Father Hears Abandoned Kids Prayers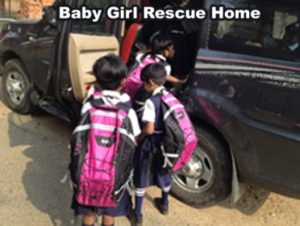 God continues to show our kids they have value, worth, care and protection. The other day when all of us were coming from the school, our car suddenly come complete dead. I tried may times to start the car but no it showed no signs of life. After many attempts, I lost my faith. I tried to call my friend to bring his car to take kids to home. But our kids said: Dad, don't call, wait some time, we pray, God will repair our car. Each one of them started to pray. They simply prayed: Jesus, we are hungry, we don't want to wait on the road, we must go to home now, please come and repair our car. They ended and said, Jesus thank you for repaired our car. I too joining with their prayer. Then kids said, dad now you try to start car again. I sat there just thinking several second. Everyone was looking at me. What going to happen, I said in my mind. Lord please honor "our" kids faith that was in prayer. Then slowly I try to start the car again. It was a wonderful sound to hear. The car started on the first try. Our kids make too big noise celebrating to God in the car enjoying the ride until reach home. It was really great little miracle of God. WHY A MIRACLE? After coming home, I stopped the car in the parking place, and after some time I tried to start the car again. You guessed it! The car didn't start, I had to call the mechanic to fix it. It was a great thing for God to show His love for His children like this!
Blessey and Hannah Sick
We have been through a lot as our kids have grown up. Baby Blessey and Hannah has just had a high fever the other day. We returned from the hospital, they did not want to eat anything, we really so sad for our little babies suffering, just we finish our family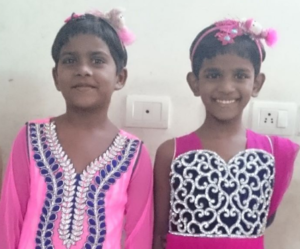 prayer, all our babies cried with us and pray for everyone, could you please keep them in your prayers, Jesus would hold them in his mighty hands in this painful time. (Hannah and Blessey in the picture)
'Baby Blessey and Hannah has high fever today, just we return from the hospital, they do not wants to eat anything, we really so sad for our little babies suffering, jus we finish our family prayer, all our babies cried with us and pray for every one, could you please keep them in your prayers, Jesus would hold them in his mighty hands in this painful time.
Our Girls Singing and Offering Praise to Jesus in Church
Psalm 69:30
I will praise God's name in song
and glorify him with thanksgiving.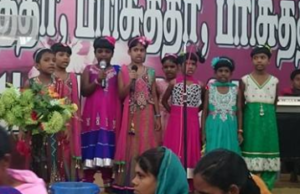 35 for God will save Zion
and rebuild the cities of Judah.
Then people will settle there and possess it; 36 the children of his servants will inherit it, and those who love his name will dwell there.
Entrance Exam To New School
Yesterday our kids attended an entrance exam in a one of the mainline school in Chennai, (Albin International public School) it's a miracle all our 10 kids selected, they are so excited to go the bigger and better school from June 2015
Father Gives Opportunity to Educate His Daughters!
The Lord has given us a unique opportunity to see His strong hand in India. Our school system in our district makes it mandatory that all parents move their 4th graders to a school with an education system that extends to twelfth grade. Because we snatched most of these girls from death and the parents were ashamed of what they were about to do, we were not able to obtain their birth certificates. This had never been an issue, but now the girls are getting ready for higher education and we are facing a real dilemma in all schools throughout our district.
There were no quality Tamil or English speaking school in our area who would accept our "adopted" girls in their school without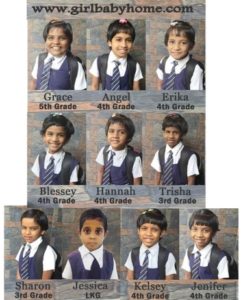 birthright documentation. Our girls were being rejected over and over, again and again by every quality school in the district. (Only one low quality school finally called and said they would accept, but they accept everyone. This is not a good or safe school.)
The whole staff started praying to their Abba, Father and He heard our p
rayers. One of the nicer school's called, "Alwin International Public school" http://www.alwininternationalpublicschool.com/ called us and accepted all ten of our daughters. With an education from this school, each one of our girls can get a good education and then have a real choice in life in how to live out God's call on her life. "God is a Father to the fatherless" (Psalms 68:5a) and He tells His children: "For I know the plans I have for you," declares the LORD, "plans to prosper you and not to harm you, plans to give you hope and a future" (Jeremiah 29:11). We believe their Abba Father wants them to have the best chance possible in life!
Prayer Points:
The principal gave us one concern and that is we must keep up with the tuition fees of all ten girls to keep them in school—there is no exception to this rule. The tuition for each girl is $899 a year, or $8,984 for all ten. I want to ask you to look at the photo below of our girls and pray about adopting one child for their education. This will be $75.00 a month for 12 months. You are more than welcome to get a friend, family member, or church member to split the cost. The two of you could adopt one child for their education for $38 a month each.
We need to see the Lord move in a big way for each of our girls. Of course, you can give one time gifts or whatever the Lord puts in your heart. And if you want to adopt one of these girls, you can write them and correspond with them directly to see how they are doing. And of course, you always welcome for a visit!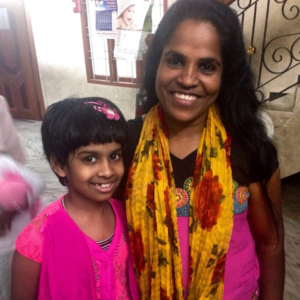 Please Click Here to make an online donation to our ministry in the USA at Equip The Nations and receive a tax deduction receipt.
To reenter your giving portal click here
SEND CHECKS
Equip The Nations-
Att: Baby Girls Home/School
PO Box 48 Elm Springs,
AR 72728
*putting baby girls home on the envelope will ETN know the finances is for the school fees. Please do not write anything in the memo of the check.
Thank you for praying through this huge need!
Russal and Kumari
Prayer points:
 Please pray for our kids' health and their futures.
 Please pray for our kids school fees and the monthly financial needs
 Please pray for a own building for the Girl Baby Home