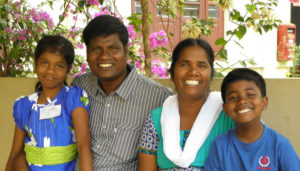 Church Planting & Mercy Ministry
Mark and Hepsibah
Village Ministry
Greetings from Mark and Family! I pray for each of you and your safety. I am writing to update you on our ministry that you are helping us to achieve. I pray this update will bless you as you read it and I pray that God will open all of our eyes to His Spirit and His power, and His grace for the world.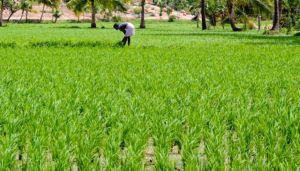 JESUS PROVES HE IS "LORD OF THE HARVEST" TO ALL: A woman we will call LTA found new love in Christ for her life by the POWER of God.  LTA  is from the streets and the handicraft trade. She lost her right leg in the accident on 2010. LTA works farming, planting, and harvesting rice. Because LTA is cripple and suffers like many who do not have money. Every place LTA plants rice, the people in the village say it will not grow and she is heartbroken. They tell her that she is wasting her time, energy, and money. The villagers promised her that during harvest time that she will gain nothing and stay poor. She shard  these stories with my wife and I. We began to pray with her. Then God give us a verse: "And Isaac sowed in that land and reaped in the same year a hundredfold. The LORD blessed him." (Ge 26:12) Hepsibah and I began to declare this verse for Latha daily. YOU KNOW WHAT HAPPENED? God blessed the seeds and they grew into plants. Latha was able to have a great harvest for all to see! The villagers were amazed! LTA is so happy she could not keep her testimony quiet in church. She is bursting with joy. The whole church rejoiced with her. It was a miracle from God and everyone knew it. Praise the Lord! We will be following-up to see how this rice harvest produces a harvest of people. Please keep praying for this situation!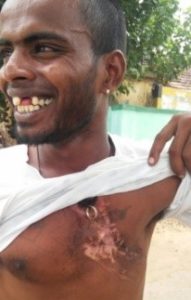 BACK ROAD TRAILS LEADS A PERSON TO FIND NEW LIFE: Last year, Sivabalan was in a very danger accident and went through very series hospitalizations this last year. He is Hindu and one day we met him on the road. A natural way for us to do soft evangelism is to pray for people as we meet them on the road. So we asked if we could pray for him and for a speedy recovery, we could tell his spirits were crushed. He was excited for this prayer. His family and friends in his village thought his illness was his karma and they had lost hope for a recovery. But we prayed and asked God for His Spirit to cleanse him and give him a second chance in life—a life with Christ. We prayed the healing would show the people in the village and in his family the power of God to forgive sins and to give life. By the "grace of God" his next operations went very successfully. Sivabalan recovered very fast from the all the wounds and injures. However, Sivabalan, backed out on his word and would not give his heart to God. We waited a week and found him again on his road. We began to talk with him about how God healed him and how God loves him. After having time to consider all that happened to him, Sivabalan admitted his amazement in Jesus, His love and His miraculous power to heal him quickly, He accept Jesus as his personal Savior on the spot! PRAISE THE LORD! As I watched Sivabalan, I could tell he was truly repentant and giving his life to Jesus for Jesus to save him. Sivabalan has now found right Person and Way for his life. Glory to God! …We will continue to follow-up with him for baptism, and talk with this parents and friends. PRAY FOR US!
FOUND WIFE OF ALCOHOLIC NEEDING HELP AND NEEDING CHRIST: We are planting a church in a new village. As we arrived in the village we saw the brokenhearted Seela sitting in the front door
way in tears. We found out this Hindu lady is married to an extreme alcoholic. In this culture you need to know that women cannot remarry, therefore, Seela was depressed and heartbroken over the continual drinking and the lack of peace in her house. We began to use the Word of God to try to comfort her. (This is such a tough situation.) We encouraged her about believing in Jesus as her first step for an intimate relationship with God. We encouraged that God would always be with her and that she would never be alone again. We know in this world, we will face many trials, but if God is walking with us our worries can go down. If God is not beside us, then we have no One. Seela was very much encouraged. We began to pray for Seela and she broke down crying. I did not know how long the crying would last. She kept crying . Finally we felt she was ready to hear the Gospel. After the presentation, she immediately accepted Christ and prayed with us. I am hoping Heaven is rejoicing about her like we are. Thank you so much for your support that makes stories like this possible!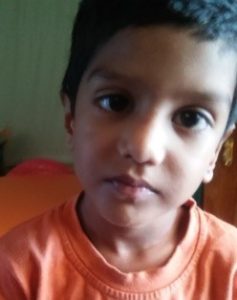 HIGH CASTE BRAMIN CHILD AND PARENTS CHANGED THROUGH DAY CARE CENTER: Tharun Ran came from a High Case Bramin family. He was very disobedient to school, at home, and very disrespectful to his parents. He is a problem child to dishearten parents. After coming to the center for about six months and learning our Christian principles, Tarun Ran began to change from the inside. We began to see this and we began to pray for him. Many  laid hands on him to caste out the evilness within him. Great changes immediately begin to take place. It was so great his parents and his doctor were surprised!  The parents began to have hope. We believe this will lead to more questions about Christ. This kind of ministry is a little be slow. Please pray for this.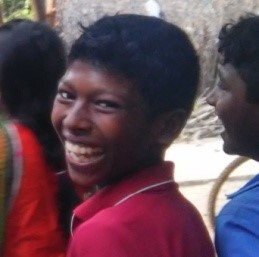 SUNDAY CLASSES CHANGES BOY'S LIFE: Anbu was very naughty boy in class. He never respected his parents or the elders. He always speaks bad words. After he came to our Sunday class we began to pray for him. He broke down and was delivered from the evil spirit. Now he was totally changed. His once sad parents are giving joyful testimony of this deliverance everywhere. This too is a miracle!
NEW TAILORING CLASSES STARTED THIS MONTH: Last week we stared with 12 students from broken families. This ministries saves lives as well as teaches them a trade.  Please pray for these people will know God from these training classes ant their talks. Once again I thank you for your prayer and support! Without God noting is possible.
We give Him all the praise! Thank you for being part of out team. Please keep especially Hepsibah and her chronic pain in your prayer.
And also please pray God protection for us and my kids. Thank you. And you always in our prayers too.
In His love,
Mark Anthony and Hepsi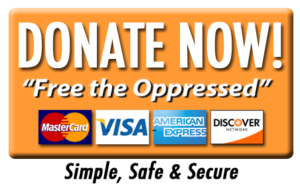 Equip The Nations