Church Planting & Mercy Ministry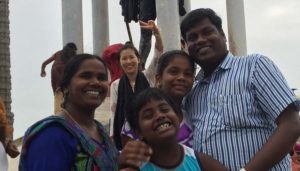 Mark and Hepsibah
I great you in the name of our Lord Jesus Christ. I hope this year held many blessings for your family and in your life. Our God is so faithful to accomplish His promises in our lives. Now we are looking ahead in our new year, and we trust that it will be filled with abundant blessings, peace, and joy in your lives. This past year God has used us in many ways here in Villupuram and also in Colochel. We have started a church in Villupurumat at the end of the year. The church is in a village about 15km from our home in Villupurum town.
Colochel Church Planting Movement
People are growing spiritually and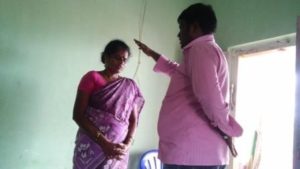 they are starting to share the gospel
themselves. They run all the church programs now without my presence. Please continue to pray for the church building work. We still need to finish the electrical work, flooring, plumbing work, and painting.
Evangelism:
This year we shared the gospel in many villages near Villupurum. More than 2000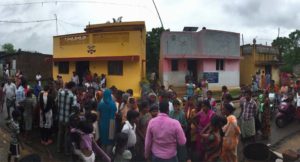 people were able to hear the good news about Christ.
We met a man named Siva Krishna who was 53 years old in a field one day. We shared about the gospel with him and he shared his struggles and his family situation with us. We explained that if you believe and pray to Jesus He can change your whole life. After that he said "I believe" and we led him through the acceptance prayer. Then he took us to his house so we could share with his whole family.
POWER OF GOD – Another day we met a 27-year-old man named Vinoth. Within four-months, 8 people had died in his village and the people blamed him for their deaths. They said he was doing witchcraft. He was not doing any witchcraft,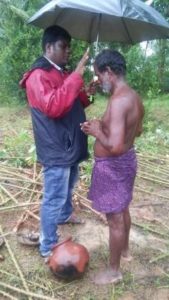 so when we met him he was very angry because of this unfair blame. I shared with him that God does not force us to follow Him, we can make a choice. We can
choose life or death. Then he said, "OK I want Jesus" so we prayed with him. We met him again two days later and he was changed. He wasn't angry anymore, he was filled with joy.
We have been praying for our neighbour Santhi since we moved to our new house in February. She had been suffering from a spirit
of suicide which gave her sickness in her body. In November she came and asked for prayer. While we were praying for her with the team from Canada, the spirit spoke to me and I sent it away in the name of Jesus and she was healed.
Later that day she came back to talk to Hepsibah and Hepsibah was able to share the gospel with her. The next day we shared with her husban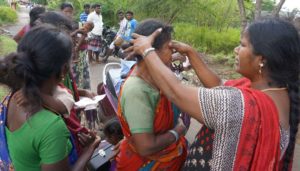 d as well and they both put their faith in Jesus.
We continue to pray for them and the rest of their family. One day in the early morning one of our neighbors came and asked for prayer for her nine-month old baby who had had a fever for 5 days. We prayed for him and he was healed.
ELS: English Language School for Pastors:
On October 28th we inaugurated our first English Language School for pastors in Villupurum. Thirteen pastors attended this inauguration and three were able to complete the 5 week school. The goals of this school were to improve speaking and l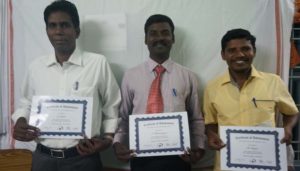 istening skills, to give experience sharing a sermon in English, and to build fellowship between local pastors. By the grace of God our vision was fulfilled in this school. We saw the three pastors improve in their listening, speaking, and most of all confidence. Through the success of this school we are motivated to run more spoken English schools in the future. We are so grateful to have been able to partner with a team from YWAM Global Gateway in Canada to offer this school.
Blessed to be a Blessing:
We have been praying for many years to have a PA system to use for village ministry. By God's grace our prayer was answered through Tony, Tracy and their family. Already we have used this PA system for our ELS program, as well as in our new church, and for village evangelism. Through this equipment many people w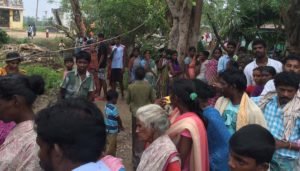 ere able to hear the gospel and I know it will be very valuable for future ministries. We are so thankful for God's blessing through this family. For many years Hepsibah has been faithfully washing all our laundry by hand, even as she is so busy with all our ministry work. This fall we were blessed with a washing
machine so now she can do laundry and ministry at the same time with a very light heart. We pray this will also help with her back pain.
Thank you so much to Jinwon's family for this blessing. We got a blessing for our daycare ministry of a ball pool for the children to play in. This new toy will be great for the children's play time as they love to jump around. One of the little boys already tried to take one of the balls home in his bag because he wanted to play with it all day long! We are so grateful for this anonymous donation. As many of you know this November in Tamil Nadu it rained more than it has for one hundred years! Our home in Villupurum was not affected, but friends and family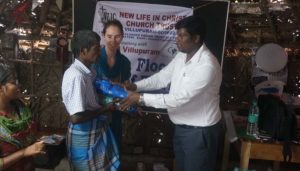 in Chennai and other areas lost everything. Partnering with the YWAM team from Canada we were able to serve with a pastor in Cuddalore district to help his church members and community. We distributed packages of a bed sheets, sarees, lungies, sanitary napkins, a packet of biscuits and 2L of clean water to 200 families in two churches this pastor runs. We are so thankful to be able to do this ministry and we praise God for his provision for those in need.
Daycare
DAY CARE FOR THE POOR – By the grace of God, in June we started our third year of our daycare school with ten children. At the end of November, we now have sixteen students. The kids are growing and learning God's word through Bible stories, songs, and memory verses. The kids are growing up and learning to listen and obey.
Tailoring
TAILORING CLASSES – Last week we began a tailoring class with another church in a different village. 15 attended the class. This class will be held for six months. Please pray that God will change their lives through this class with new skills and more knowledge of the gospel.
Canada Team
We are hosting a team from Canada for the third time. There are two families from South Korea with kids and two staff: one from Samoa and one from Canada. Martin and Grace have had so much fun playing with the children and we will be sad to see them go in December. They are helping us with the daycare ministry and are also helping us lead a spoken English class for pastors.
Thank you all so very much for your prayers and sacrifice of love. We love our partnership in ministry!
With love,
Mark Anthony and Hepsi