Youth With A Mission
Discipleship Training School
Sundar & Ida - Home Page
Tamil Speaking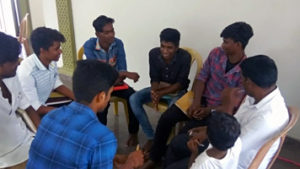 NEW EVENING DISCIPLESHIP TRAINING CLASSES- Please pray for our new Evening Discipleship Training Classes (E-DTC). We are conducting this Tamil DTS in a Padappai church. We have twenty students. Two are college students at Vincent and Vijay college and they have committed their lives to believe, follow, and live for Je*** They took baptism and each received a new biblical name to replace their name that was rooted in a Hindu God. Their name was given to them by the local Priest.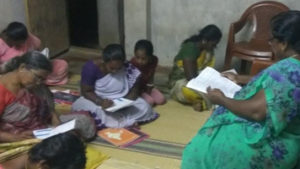 TEACHING WOMEN THE BASICS- we are working diligently teaching poor women to read, write, and have the basic skills they need to have a better life in India. Through this, we have many opportunities to share Christ and counsel. Please pray for us!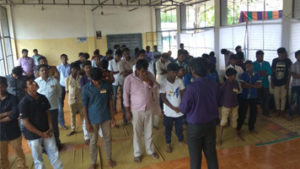 YOUTH GATHERING – We hosted a large youth gathering at in the fastly growing city of Vellore. Hundreds of leather and tannery facilities are around Vellore and nearby towns. The Vellore district is the top exporter of finished leather goods in the country. Vellore leather accounts for more than 37% of our country's export of leather and leather-related products (such as finished leathers, shoes, garments, and gloves)
We had great teachers and teachings, several practical counseling sessions, and times of seeking the Lord in worship and prayer. Many young men confessed and repented of secret bondages.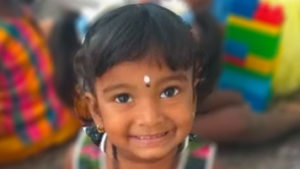 DAY CARE – Our FREE Day Care Center is continuously reaching out to the poor single moms and poor families to care for the children. As you know, this allows the moms to work and earn money.  And their income keeps them from abandoning their children in an orphanage. We teach children Christian songs and counsel the families in many different ways. This month,  God really blessed us as community people came by and gave us NEW playthings for the children. And the children loved it! Praise the Lord.
This is just one of many testimonies. To support sharing the love of God in South India please click on the following links
Blessings,
Sundar Raju, Ida, Angelin, Silva, and Blessy