Rose of Sharon Newsletter
Rev.M.P.Prasanna Kumar – Director

Looking back into the year 2015 and a step into the new year of 2016, our hearts are filled with Joy and gratitude of what the Lord is during. In unison we proclaim, all what the Lord is doing is marvellous in our eyes. We are thankful as a family for God' faithfulness and sustaining Grace. After the inaugural of the Children Home at Chenigunta we have taken one step at a time to establish thus far. It is been a fruitful and a progressive year with the developments that have happened and are taking place in the Children' home.
The Budding Nightingale Sisters
Ms.Mamtha – Bachelor' in Nursing: Mamtha is one of the two sisters who were struck with poverty i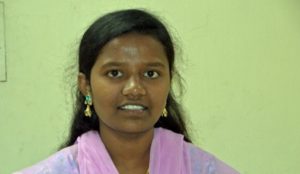 n the State of Odisha came to our Children' Home about fourteen years back. She has completed her High School an
d she was enrolled in Bachelor' in Nursing Program in C.S.I Kalyani Nursing College, Chennai, Tamil Nadu in the year 2014.
At present she is in her second year of her studies. She is a hardworking student, during her studies she is encountering new experiences in the medical field (Formal medical procedures, Hospital visitation, interacting with Medical officials and Patients) The training is equipping her to become a stronger person day by day.
Mamtha regularly updates us about her progress, by the Grace of God she is able to adjust in the new setup and has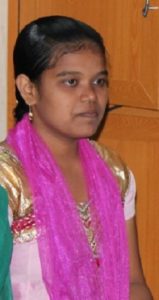 never fallen sick. She visits the Home whenever there is a study break or Holidays, at Home she shares and teaches all her learning experiences.
Ms. Manju- Bachelor' in Nursing: Manju came along with her sister Mamta about fourteen years back. She also completed her High School and followed her sister' footstep and took up Nursing profession. In the year 2015 she was enrolled for Bachelor' in Nursing Program in Rajasekhar College of Nursing, Nellore, Andhra Pradesh. She has learnt to adjust in the new environment. She is asked to get ready with her thermometer and Stethoscope as her practical classes are on her way.
Hemapriya
Hemapriya who was under the care of her ailing grandmother came to our Home about eight years ago. She has finished her Schooling and was enrolled in year 2014 for Diploma in Teacher Training Program. It is a two year program which comprises of Theory classes and Practical training at School level. She will finish her studies this year. After complete her studies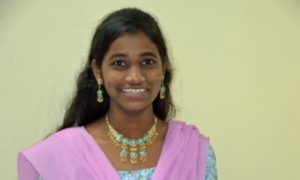 we have suggested
her to work in the Children Home as a Teacher to gain experience. She has a desire to do her Studies in the future.
Bhanu, Sudha and Rebecca
All the three girl are present inmates of the Children' Home. They all go to the same school. Bhanu and Sudha are sister. Bhanu and Rebecca are in the same class. They are part of the Government Junior College, Sullurpeta, Andhra Pradesh. Both have taken Science (Biology, Physic, Chemistry) as their major.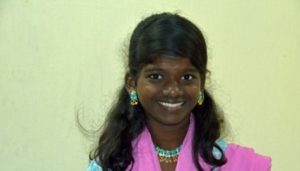 Sudha is the youngest of the lot, she is in her eighth grade.
All three use the Public Transport Bus to commute to School. They start to school by 8:30 AM and return in the evening by 5:30 PM.
The children find time to take care of the puppies and help in the kitchen garden. The children are excited and eager to see the fruit of her labour.
Project on site
- We have done landscaping and planted saplings encircled around the compound wall. Being a Salt water belt with water scarcity, we are using the available water. On the other side of the project we have prepared a portion of the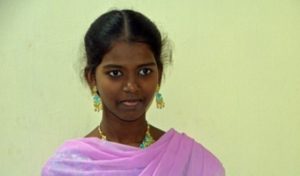 land for kitchen gardening. We have planted local fruits and vegetables so that we can have our own produce.
- We have adopted three Indian Mongrel puppies for the Children' Home. The puppies are now part of our family and are protecting us from trouble.
- Due to Salt water belt and water scarcity, measures are been taken to provide clean water for the Children' home so that more children can be accommodated. We are in consultation with the local government Irrigation department and a project proposal has been proposed to the tune of Rs 845,000/- to provide good clean water for the Children Home. It was also suggested that this project can benefit the entire village.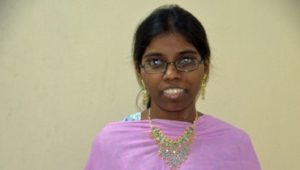 Praise and Prayer Points
- Praise God for His safety and Protection for all the Children and Staff
- Praise God for the present water supply that is sufficient to run the Home
- Praise God for the generous contribution of the Donors and prayer support
- Pray for the Salvation of this village, as we are the only Ch
- Pray for the safe and protection as children commute to school
- Pray for wisdom as children need help in their studies
- Pray for the ongoing gardening project, we will see the fruit of our labour
- Pray for the proposed water supply project.
Staff on Role
Rev.M.P.Prasanna Kumar – Director
M.Emmanuel Dutt- Project Administrator
To support the Rose of Sharon for the first time Click Here.
To reenter your giving portal click here.