Rose of Sharon Newsletter
Rev.M.P.Prasanna Kumar – Director
Greetings from Project: Rose of Sharon Home of Hope.
We thank and praise God for the excellent result achieved by the senior girls of our Home, during the academic year June 2012 to June 2015.
In Plus two Examination(12th Grade) both Ms. Mamatha and Ms. Hema priya passed the examinations and have already choose what they wanted to be in Life.  All other girls passed their respective grades and move on to the next grade.
Healing Hands
Ms. Mamatha has got admission to pursue Bachelor' in Nursing at the C.S.I Kalyani Hospital which is one of the oldest  and reputed Christian Mission Hospital in Chennai. She is a resident student, her course commenced from August 2014. She is getting trained theoretically and visiting Hosp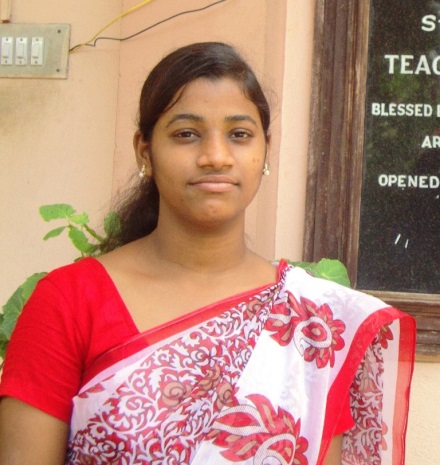 ital wards to start her practicum. It is a three year program. On her completion she will be a well equipped vessel to bring God' Goodness and Healing to a broken world.
Be Educated to Educate!
Ms. Hema priya passed her 12th Grade exams and  joined a Catholic Teacher Training Institute in Chennai. It is a two year program. She will finish her program in May 2016. She is learning the art of dealing with children and empowering them. On her completion she will be a qualified primary level teacher. Please pray for these two girls that their noble professions will spread the kingdom of God.
Back to School
After Summer vacation during April and May 2014, all the girls returned from their native places/loved ones and rejoined school for the 2014-15 academic session. The Children are happy to go to school, meet their friends to learn and play together.
Vocational Training
Apart from formal education, girls also are trained in tailoring, Card Making and home science skills: Cooking, Gardening, Cleaning.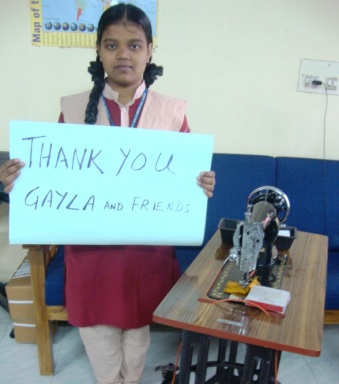 Rewarded for Hard Work
Maria (Chenchu Laxmi)  a 10th Grade student, Toped in her Board Examination. She was rewarded a Shield of Honor for her Hard Work and effort. Pray that with her credibility  she will testify  God' Love
Prayer Points:
Pray for the children, their health, studies and safety.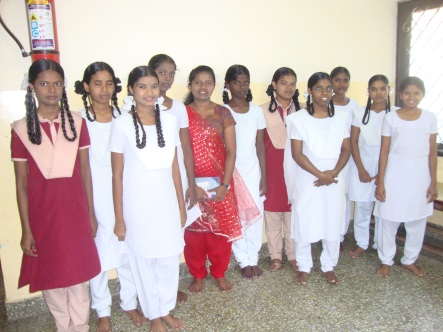 Pray that the Children will know JESUS as their personal savior.
Pray for the home and for the future ventures.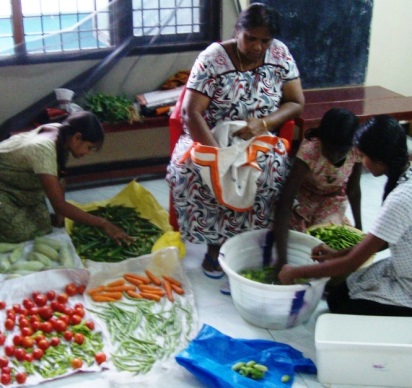 Pray for the need of Volunteers and friends who will invest their skills in the life of these little ones.
Pray for all partners who are Supporting the Children' Home.
Pray for of the proposed building project.
Pray for the relocation process of the children home.
Pray for Rev. Prasanna kumar his family and staff team as they work together for the empowerment of Children.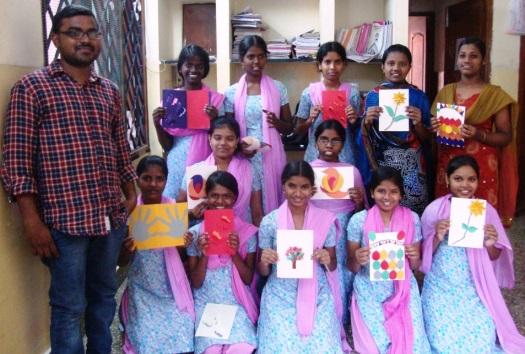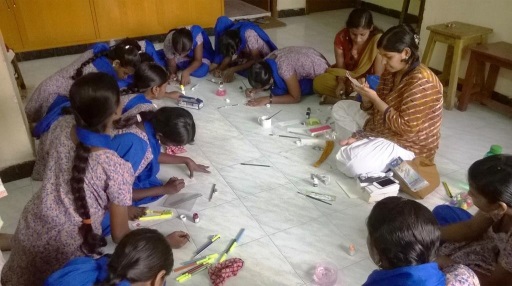 To support the Rose of Sharon for the first time Click Here.
To reenter your giving portal click here.