Youth With A Mission DTS
Sundar & Ida, Tamil Speaking
SUNDAR WROTE: We wish you an amazing and prosperous New Year.
UPDATE: Please continue to pray for us as our family struggles terribly with Covid19. Last month we wrote:
We praise God for your marvelous ministry that you chose to do through us during this pandemic. You are being a blessing to many!  We give all glory to Je*** for He has strengthened us to be a blessing to share His love to the people in and around our area.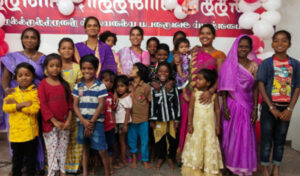 DAY CARE MINSISTRY: Due to this pandemic our day care center has been shut since April. But we were able to provide provisions, sanitizers, masks to the kids family's those who are in need. Also we were able to meet in person there family and console them and counsel those kids family by the grace of God.
CHURCH MINISTRY: This year I was able to share the word of God in various churches and online services during the pandemic. Counseling church believer's families took place. Also we had the opportunity to encourage youth groups. That was a blessing to us and to them too. Seeing the kingdom of God build through this young generation was a splendid moment of accomplishment. We praise God for His work through us.
GYPSY FAMILY MINISTRY: We continue our ministry and church planting efforts to the gypsy camp. Around 50 gypsy families were blessed by God's grace with the necessary groceries. Praise the Lord! Some of these families joined us in church service. Like this, God continues to add to His number.  During the Christmas celebration, they were part of our church fellowship and sang Christian songs which filled them with immense joy and wonder.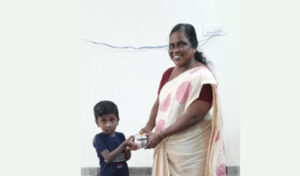 COVID 19 RELIEF WORK: By His true blessed grace we were able provide groceries to widows, gypsy family's, day care kids family's around 200 we were able to help. Also for this Christmas, we were able to share the birth of Christ who is a symbol of love by helping 40 poor underprivileged families with necessary house hold provisions. And for 10 widows sarees and for the daycare kids small gifts cake we were able to share . We hope that this kind help would impact a great changes in their lives.
All this are possible because of your generous support and encouragement that strengthened us to share vividly the love of Christ to others. We thank you from the bottom of our heart and we bless that you'll be a blessing to many in this new year 2021.
With love in Christ
With love in Christ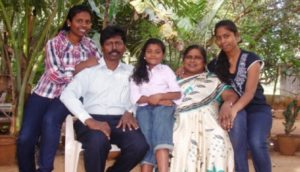 SundarRaju, Ida, Angelin, Silva, and Blessy