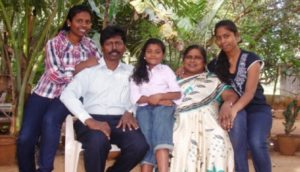 Youth With A Mission DTS
Sundar & Ida, Tamil Speaking
Dear Brother & Sister in Christ,
Greetings in the name of our Lord Jesus Christ. We are glad to share with you, what god is doing in our lives and ministry. We are very thankful for your entire prayer and support.pl take few minute go through the praise report.
DTS
Praise God on January DTS we had 12students from different places of Tamilnadu .God had an ultimate plan which transformed their life's we praise God…they went outreach to 6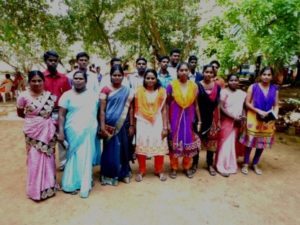 locations .they started 4 cell groups &two children's ministry
At the end of this school-13 students including two pastors wife and one college lecturer joined DTS they had nice time of in DTS and went on outreach in to two team to twelve areas for ministry the brought a new hope in to churches by bring 15 souls
were there was no one, also in one village church students trained the youths on "how to do evangelism" on upcoming dts pastors are willing to come …………..I praise for his mighty deeds..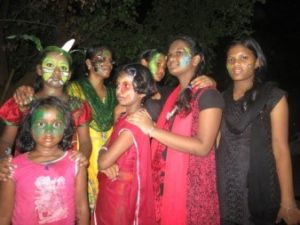 TEENS CAMP
It's been God who brought 78 teens this year it was really a great blessing to see at end days the praise from the mouth of youths. .there was new topic like how to develop self confidence, Time management teens found it really useful for them. Indeed a pastor's son Paul Moses joined DTS in Madurai YWAM after coming to teen's camp.
In teens camp sections like father heart of GOD and parental authority in that teens learnt about Gods love and about parental love that broke bondages between their parents and the teens .their parents praised God for that………all glory goes to Lord
DAYCARE

It has been great pleasure in doing day care ministries as it helping us in sharing Gods love. This year we have 30 children coming regularly .one of our day-care staff ms beaulin left as she's getting married by Jan. Through day care there is a good relationship between the parents and ywam.also we have tuition running in their around 20 children come there have been good reputation stating that these kids are getting goods marks after coming to tuition Mrs. Fatima ,Mrs. Kowsalya and bro.sam helps in taking tuition .Christmas celebration went in an simple manner.
OTHER MINISTRY
God used me not only in our lecture base.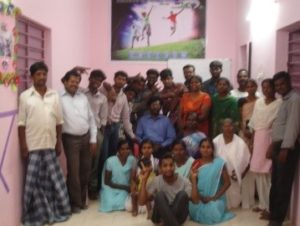 He gave opportunity to teach in Coimbatore, Madurai, Dharmapuri on various topics like divine plumline, father heart of God, right relationship and discipleship. Students were blessed and refreshed in their spirit .he used me not only in teaching in DTS but in youths meeting and in churches. Also every months first Monday in metro mission staff and twice in pernampet I am taking classes to pastor's and pastor's wife, elders
FAMILY
As we look back over the last couple of months, we found great joy happiness and we thank God for what He has brought us through not only in DTS, our day-care but in our family also.
Our daughter Angelin she got good 3rd year results and now in 4th year b.sc Nursing.
And Silva she's in her 2nd yr finished her 1st yr with 71% marks she's doing good in her studies in CMC…..
Blessy she wrote her half yearly well . They are all grownups I am amazed by Gods work in their life.
Our sincere thanks to everyone who helped us through this journey through all our challenges this year….
Pray for
*To meet staff needs
*A nice place for DTS
*financial needs
*students recruitment
*day –care registration
With love in Christ
Sundarraju, Ida, Angelin, Silva, and Blessy