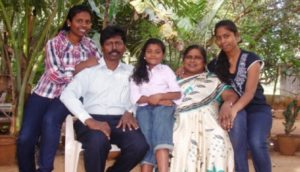 Youth With A Mission DTS
Sundar & Ida, Tamil Speaking
What do we teach at out YWAM's Discipleship Training School (DTS) in south India? You'll learn about God, you'll learn about yourself, and you'll learn about the world. You will learn about the God's Nature and Character; God's Intention for Individuals, Peoples, and Creation; God's Redemption; God's Family; and God's World.
Our goal is to teach this to the farming community in South India. People who do not have an opportunity for an education in the city.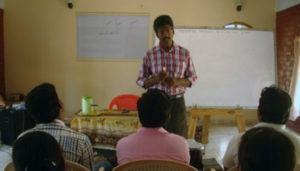 The Students
Praise God on January DTS we had 12students from different places of Tamilnadu . God had an ultimate plan which transformed their life's and we praise God. After their 3 months of lectures, they went six outreach locations. God blessed them and they started four cell groups and two children's ministry in the farming areas from which they came.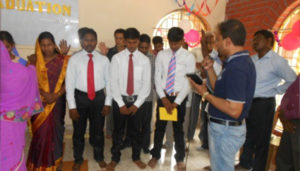 Reaching the Lost
The students included two pastor's wives and one college lecturer at the DTS. They went on outreach in to two team to twelve areas for ministry. They brought new hope into churches by bring 15 souls to Christ through evangelism programs. In one village church, students trained the youths on "how to do evangelism". This excited some people there and they were interesting in the upcoming DTS. Even the pastors are willing to come. We praise God for His mighty deeds.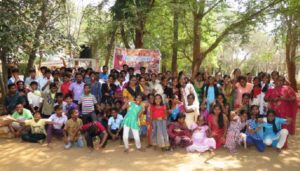 TEENS CAMP
It's been God who brought 78 teens this year, and it was really a great blessing to hear from the youths all the praise at the end of their training. We introduced some new topics: "How to develop self-confidence and Time Management". The teens found it useful for their day-to-day life. After this teen camp, pastor's son, Paul Moses, joined DTS in Madurai YWAM.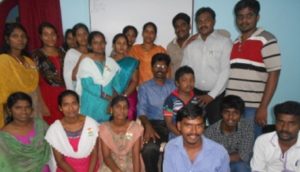 TEEN'S CAMP: FATHER HEART OF GOD
In teens camp, we taught subjects like the father heart of GOD and parental authority. Through this teens learned about the combination of God's love and about parental love, and how the two work together for the benefit of the teenager. These teachings, through the power of the Holy Spirit, seemed to break bondages between the students their parents. It was a powerful day…all glory goes to Lord!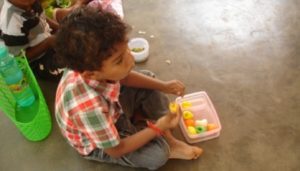 DAYCARE
It has been great pleasure in doing day care ministries. This ministry helps the poor parents keep their child and allow both parents to work instead of dropping their child off at an orphanage—which is very common in India. This is really helping us in sharing God's love. This year we have 30 children coming regularly. Through our day care system there is an excellent relationship between the parents and ywam.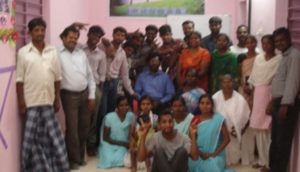 AFTER SCHOOL PROGRAM FOR THE POOR
In addition to the Day Care, we have tuition (after school program to help kids with homework) running. Thus far we have around 20 children coming. There is beginning to be a good reputation starting because these kids are now getting goods marks at school where they was not before. Mrs. Fatima ,Mrs. Kowsalya and bro.sam helps in taking tuition . We held a Christmas celebration. It went in an simple manner.
Many blessings to you and your families for your prayers and support!
In Christ,
Sundar and Ida