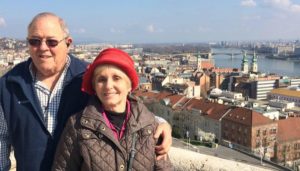 Used Bible Literacy Program 
Stan & June Hinman
The vision is to collect used Bibles, ship them to India, and allow India Bible Literature (IBL) to place a scripture in every home in India.
June and I would like to specifically ask you and your church to gather all the unused English Bibles that are in good condition and box them up and help us get them to India.
We accept Bibles (all translations), Study Bibles, Bible Dictionaries, Bible Commentaries, Concordances, Children's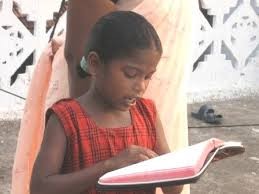 Bibles (in great demand), and Children's Bible Story Books, English Dictionaries. We also accept mainline Evangelical Books by authors such as: Billy Graham, Charles Stanley, Chuck Swindoll, and C.S. Lewis. We accept only books for this literacy program.
Our Goal is to fill up a 20-foot shipping container. You and your church can drop your boxed Bibles and books off at one of our drop points. Please see bottom of the Newsletter for a drop box location.
WHY INVEST YOUR TIME AND USED BIBLES?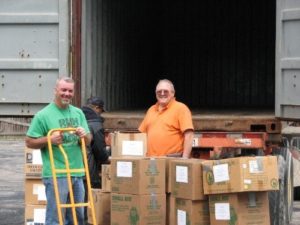 1. Many pastors and Christian leaders in India have no libraries, resources, or Bible study tools. Many believers don't even have a Bible. When you donate a Bible, it is sold at an affordable cost at book fairs to Christians and ministers who deeply desire to possess these resources, but are unable to purchase new ones. You can be sure that your Bibles and resources will be used and treasured.
2. Many private schools in India are English Medium Schools – creating a significant need for English Language Bibles.
Used Bibles from American Christians meet needs of believers in India who read and speak English. Non-Christians who want to improve their English also desire and read these Bibles.
WE REREINVEST YOUR INVESTMENT!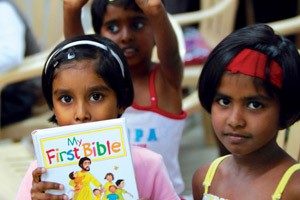 India Bible Literature (IBL) sells your used Bibles and Christian books for pennies to people in India. IBL invests the funds from the used Bibles and books to produce and purchase Bibles in the various 22 major Indian lan guages, which are then distributed through the Church network.
THEY INVEST YOUR INVESTMENT BY RISING ABOVE POVERTY
India has more illiterate people than any other nation. Fifty percent of India's 1.2 billion plus people are functionally illiterate. The majority of Indian women living in rural areas and slums are illiterate. Their position is among the lowest of the low. Illiteracy causes deep-seated problems: a person can't read simple instructions, financial agreements, bank statements, or health information. Not only that, but also an illiterate person often has a poor self-image that prevents him or her from rising above bad living conditions!
WE TARGET THE NEEDIEST PEOPLE IN THE WORLD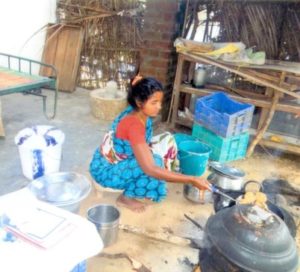 The targeted people are desperate illiterates who are destined to be nothing, destined to become nothing, and destined to have nothing. They usually are living on the outskirts of their village or in slums. Children do not attend school and roam the dust paths in ragged, or no clothes. Their dwellings are made of mud walls and bamboo sticks that hold up the roof made with leaves. Many huts will not have electricity, not even one bulb, but make do with one kerosene lamp. The stoves are three blocks placed in a U-shape. The fire is built in the opening and one pot at a time is used. No beds are present as we know them. Woven grass mats are unrolled each night and placed on the earth floor in a hut maybe six-feet by ten-feet. Five to eight people will live there. Toilets are non-existent. The open fields are used for this purpose.
Many will have one change of clothing. Most do not have gainful employment but depend on occasional days of coolie work in fields or factories.
HOW TO TRANSFORM A PERSON!?!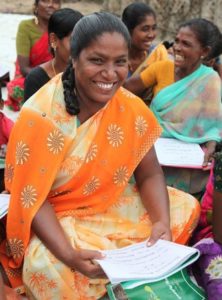 Dr. Joyce Scott, co-founder of India Bible Literature, a missionary in India for over 50 years, developed a literacy ministry in which classes run 2 hours per night, 5 nights per week for 10 months. Upon completing this course, many students are able to read at a 5th grade reading level.
As they practice their reading they can also learn about:
Personal Hygiene; Nutrition-proper diet; Pre-and post-natal care; AIDS; Community sanitation and rat control; Simple math and savings concepts; Self-help skills – financial improvement; and Family relationships
Primers are now available in 17 major languages in India, including: Tamil; Hindi; Telugu; Kannada; Malayalam; Urdu; Oriya; Garo; Boro; English; Gujarathi; and Nepali.
Lives are being changed throughout India!
PEOPLE CHANGED!
Apart from gaining the skills of reading, writing, and doing simple arithmetic, the learners experience revolutionary changes in their personal hygiene and health, their living conditions, their beliefs, and their financial capability. Many are motivated and encouraged to improve their occupational skills. Social evils like abuse of alcohol, dowry, superstitious beliefs, bonded labor, etc., are to a considerable extent, eliminated. They become more aware of their socio-economic problems, civic rights and responsibilities, politics, and the government programs meant for their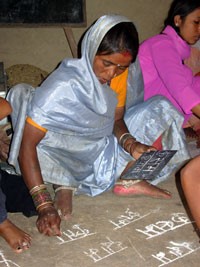 poverty alleviation. A good number of people become aware of common diseases, their prevention and control. Some are delivered from the bondage of black-magic, demon possession, and sickness. Special awareness classes on HIV & AIDS are conducted in the literacy centers.
Multiplication Factor
Since 1984, over 500,000 have been successfully taught to read and write and do arithmetic. These in turn will have indirectly influenced another 2,500,000 family members. Graduates of the 10-month course also may participate in the "Each One Teach One" plan, which expands their skills while teaching other family members to be literate in their own language.
Literacy Brings Hope and Life Through Christ!
The Indian Government has promoted literacy courses of their own and have often asked Dr. Joyce Scott why her classes succeed so well. You can guess the reason; it is because of Christ that they succeed.
Women are moved from complete hopelessness to a life of hope in Christ. After completing the literacy in the Bible course they can read newspapers, want ads, government notices, street signs, destination signs on buses, directions on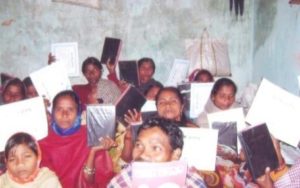 medicine bottles, and contracts. If you can read, no one can take advantage of you any longer. You have new income potential; You have new freedom. On top of that, if you have accepted Christ as your Lord and Savior, you have complete freedom and a hope for the future. Can YOU IMAGINE being a woman (or man) living in a village of India without any education. That is hopelessness!
Will you volunteer to be a Bible Drop Point Location?
These are business locations, or churches, throughout the Kansas City Metro area and in rural areas outside of the City. Used Bibles can be taken to and dropped off at these locations. From time to time, the Bibles will be collected from the Drop Points and taken to our Master Collection Warehouse. Items to leave at Drop Points are individual Bibles; small collections of Bibles; or several boxes of Bibles. Keep the boxes small around 1 to 1.5 cubic foot…not too heavy.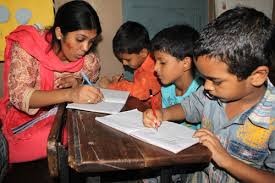 Some Drop Points may also be located in rural areas because people in communities outside of the Kansas City Metro area hear about the project and also have Bibles to donate.
When a quantity of Bibles are on hand at the Drop Point, contact Stan Hinman for pick up and transport to the Master Collection Site. Call at (913) 549-3686 or cell (785) 893-2207.
Please, always call ahead to be sure that someone will receive you and your Bibles.
To learn all about this ministry and bible drops go here: http://www.usedbiblesforindia.org/about-us.html
To make a donation to help ship the Bibles to India click Here.
Our current Drop Points:
Servant Community Church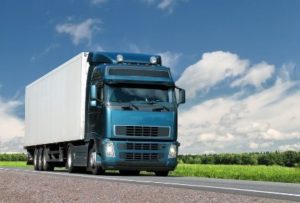 2900 Minnesota Ave
Kansas City, KS 66102
(913) 281-9828
Get Directions
Stan Hinman
1727 N. 80th St.
Kansas City, KS 66112
(913) 549-3686
Get Directions
Grace Baptist Church
850 S.W. 150 Hwy
Lees Summit, MO 64082
(816)-537-6286
Get Directions
Hinman Subway Offices
225 South Walnut, Suite 100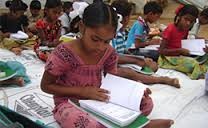 Ottawa, KS 66067
(785) 242-1515
Get Directions
Knit-Rite / Main Stream Bible
120 Osage Ave.
Kansas City, KS 66105
(913) 647-2357
Get Directions
Shelter Insurance
John Davidson
9036 W. 95th St, Suite 2
Overland Park, KS 66212-4000
(913) 706-7127
Get Directions
Moyer & Moyer Insurance
B.J. Moyer
600 S.W. Jefferson, Suite 102
Lees Summit, MO 64063
(816) 525-0765
Get Directions
New Hope Baptist Church
882 US Highway 36
Seneca, KS 66538-2093
(785) 858-4725
Get Directions