Christmas in the Slums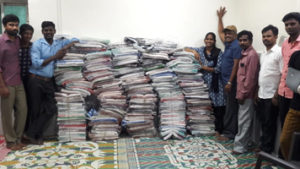 This Christmas we bought 400 blankets for the homeless. We started the distribution in Jogeswari area. This is the area we want to start our Sewing Ministry for the Widows and Abused Women. There are over 300,000 homeless people. Please pray for them as this is the cold season here. Thank you for your support. Muthu and Kavitha, YWAM Ministries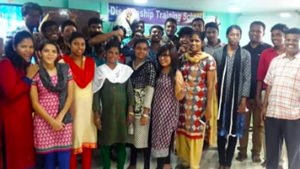 DTS- Please pray for our new Discipleship Training School (DTS). We are conducting this Tamil DTS in a Padappai church. We have twenty students. Two are college students at Vincent and Vijay college and they have committed their lives to believe, follow, and live for Je*** They took baptism and each received a new biblical name to replace their name that was rooted in a Hindu God. Their name was given to them by the local Priest.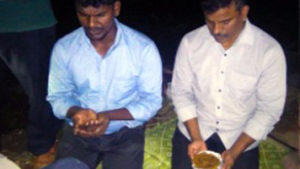 THE FIRST COMMUNION –  We celebrated the first Breaking of Bread in our slum / homeless community church last evening. It was pitch dark but we could see the powerful light of Jesus! Please continue to pray for the total transformation of the homeless in our city.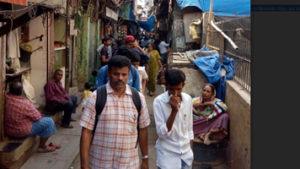 TRAINING WITH THE POOR – This week as part of our training on Urban Poverty in our School of Urban Mission, our staff and students will be staying in the roadside, slums and train stations in Mumbai. Also, we will be prayer walking from Versova to Panvel (80 km). Pls pray for protection and also a fruitful week.
Blessings-
Muthu & Kavitha, Princy, Prince and Precious.
YWAM South India