DISCIPLESHIP TRAINING SCHOOL & COMMUNITY DEVELOPMENT
Sundar Raju
India
Please continue to pray for us as our family struggles terribly with Covid19.
GYPSY FAMILY MINISTRY: We continue our ministry and church planting efforts to the gypsy camp. Around 50 gypsy families were blessed by God's grace with the necessary groceries. Praise the Lord!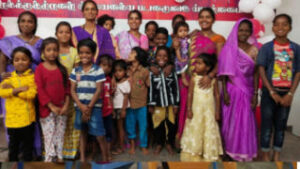 Some of these families joined us in church service. Like this, God continues to add to His number.  During the Christmas celebration they were part of our church fellowship and sang Christian songs which filled them with immense joy and wonder.
To continue reading SundarRaju's newsletter click here
With love in Christ
SundarRaju, Ida, Angelin, Silva, and Blessy