CHURCH PLANTING & EVANGELISM
Jebaraj - Home Page
South India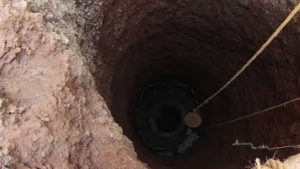 THE POWER OF GOD – Last Sunday, Och** came to share her testimony in our prayer gathering. Och*** and her husband have a small cotton and sugarcane farm on their own land. Watering is must for their work. But from a few months ago, there is no rain in our area and their area groundwater level was zero. And their well was now dry.
They wanted to dig deep in their well to search for water. But the neighbors advised them not to waste their money. They said some other farmers in their village tried this and failed. So they worried about this situation for some days. After reading the Bible, they decided to have faith in Jesus' power to help them find water in their well. So this lady Och*** prayed earnestly! Then they called for the borewell lorry to dig in their well and at 450th feet the water came abundantly. PRAISE THE LORD!
Everyone in the church gave praise to Jesus! We continue to do evangelism in Och*** village we are using this great miracle to give testimony to God.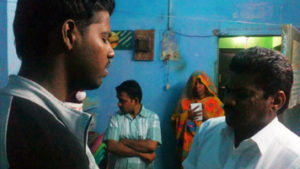 THE POWER OF PRAYER – During our prayer walk and talk with people, one teenage boy came for prayer and listened to the word God. His name is Jey***. His family background is very poor. but this boy is very much interest in a new job. His mother, Se*** always comes to house prayer and has many requests for finances and for Jey***
When Jey*** came desperately wanting God to help him find a good job. He had been looking for many months without finding anything. I prayed for Jey*** to find a career and not a low paying job. God heard all of our prayers. Jey*** found a great career in a larger nearby city, Madurai. PRAISE THE LORD! He's very happy and he is now reading his bible daily and attending church. PRAISE THE LORD!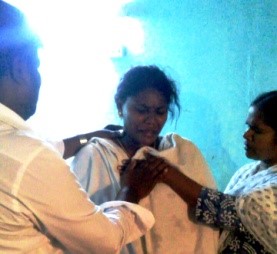 Finding Hope in Tribulation - Brokenhearted, Priya, walked from the north side of the village to one of our prayer gatherings.
Tearfully, she began to explain how her life had been shattered as she lived for the Hindu gods.
She said, "I married a devout Hindu man three-years-ago and from the beginning, there were so many extended family problems and misunderstandings. Two years into our marriage, I gave birth to our child and he died of some unknown disease soon afterward. We had many debts and then my husband lost his job. Everything was going bad. I tried to pray but the pain of feeling like I have lost everything led to a divorce. Mentally, I was a train wreck."
I watched her cry almost uncontrollably as she continued to tell me her story. When she finished, I opened up my Bible to Isaiah 53. I explained how Jesus came as God in the flesh and how His life was broken for us. After many words, we prayed together.
Priya really grasped the Gospel of the Cross. God changed her life right before me. I saw this because no one could comfort her tears. Her wounds were as deep as they were wide.
Today, I can report that Priya has been attending church regularly, getting her questions answered, and growing in understanding of God's forgiveness. Now her parents are arranging her second marriage. She has a job in the nearby college. Literally, Jesus filled her mouth with great joy. She loves the Bible. She is spending more time in prayer. Please continue to pray for her life and new marriage. (Please understand why we are using codes as I write.)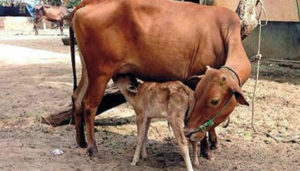 Small Level Business Loan for the Poor: We went to another house and met a single mom and her three daughters. They are doing a small level business to keep their family together and off the streets. If children are put on the streets, very bad things can happen to them. They're experiencing so many heartbreaking problems in her family. This is a family who is trying and would do well with a small no-interest business loan to get them out of trouble. This is something we are praying about setting up. I shared the Gospel about Matt.7:11. It says, "How much more will your Father who is in heaven give good and advantageous things to those who keep on asking Him!" I focused on God's love, He hears our prayers, and meets our needs. Our God wants a relationship and can help us! Finally, I prayed for her family's peace and blessing. God Blessed them. Now they're doing milk business little level with 4 cows in their house. We will follow-up with this family
Please pray about becoming a partner in our "small business loan project" to help the poor and brokenhearted.
Thank for all of your prayers, efforts, and concern about my ministry. God is with us.
In Christ and His service,