MARK: Church Planting & Mercy Ministry
Mark and Hepsibah
Village Ministry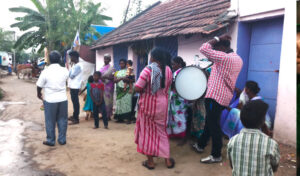 To church plant, we plow the hard rocky soil in our area with good works in Christ's name. We have ministries like sewing and tailoring schools for mothers who need extra income. We offer free Day Care centers so the moms can work. We have after school tuition classes for the poor school-aged children who are not currently enrolled in school. We also have literacy training. We work to help the needy start small businesses. For ones who are hurting, we offer medical care, a counseling center, and help feed the orphans and widows.
To read our strategy and newsletter click here.
We really appreciate your prayers and continued support.
In Christ,
Mark and Hepsibah,