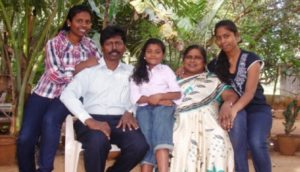 Youth With A Mission DTS
Sundar & Ida, Tamil Speaking
Greetings to you in name of our Lord. We thank you for encouraging us through your prayers and generous support. By the grace of God successfully finished this last season of ministry!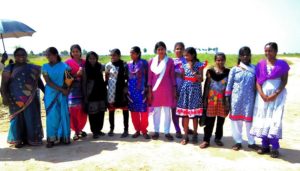 Discipleship Training School Sends Men & Women into Full-Time Ministry
In the last DTS, 25 students studied. God has made lots of changes in their lives. Many were living according to the world and without any vision about ministry. They have surrendered themselves completely to God. Rajesh, one of our student's, has committed his life for full time ministry. Now he is doing Biblical THeology course.
Another student, Ragel, who left her work for DTS finished successfully and joined her church for full time ministry in sharing the gospel. In the outreach God has done mighty works in fisherman village near Chennai port. This is where most people saw the mighty hand of God. Many people decided to follow Him completely.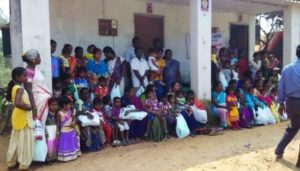 GOD PROTECT'S CHILDREN IN DAYCARE :
We praise God for his gracious hand upon daycare. Now 52 children are coming regularly. Our day care kids families were protected from rain flood. Also for daycare families God helped to provide 55 bed sheets and mosquito nets. He has given our team a good relationship with the families and in that locality. This will continue to open the door for the Gospel of Christ. Pray for this ministry!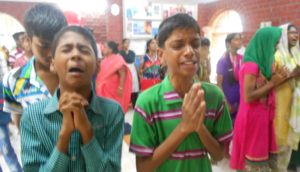 HOLY SPIRIT RELEASES TEENS FROM SINFULNESS:
56 young teens joined this last teens camp. Holy Spirit had a mighty work amongst them. Many had relief from their bondages and sinful life. Many also renewed their relationship with God. As they renewed their relationship with God, they needed to make right their relationship with their parents. This is always a great ministry to be part of. Thank you so much for your support and prayers! Jesus has met all the needs in the teens camp. Please pray for the teens camp this year on may month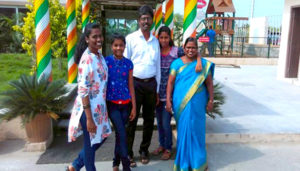 Children Doing Well in School:
Our daughter Angelin completed her B.sc nursing with 80% marks. Second daughter Silva doing 3rd year B. sc nursing. Third daughter Blessy studying 6th grade.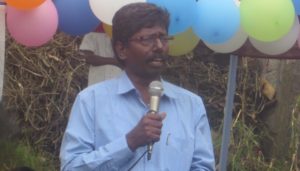 WE ARE ALSO MISSIONARIES WITH DTS TEACHINGS
God is using myself and Ida in DTS. Youth meetings, churches, through us many were blessed
* We had an opportunity to do gospel ministry and church ministry in SRI LANKA amongst the workers in tea estate's for 10days. He has open the doors for us. It has given me a burden on seeing the people living there. Please do so pray for those people.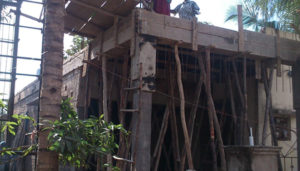 DAY CARE ISSUE PRAYER REQUEST:
Since the increase in strength of daycare kids. The present place is not enough and also for place for us to stay. God has helped us to start building a house in Gandhi Nagar with a little support from few friends and small savings of ours. It has helped us to complete till roofing. Still we need 3 lakh (for painting /flooring /Windows and doors work /electric work ) for small work to be done. Please pray for the needs to be met.
My family and I thank you and praise God from the bottom of our heart for your generous help to us. We thank you. Convey our regards to your family
With love in Christ
Sundarraju, Ida, Angelin, Silva, and Blessy