CHURCH PLANTING & EVANGELISM
Jebaraj - Home Page
South India
JEBARAJ: Now that the COVID19 restriction have been relaxed in my area people, especially villagers, want to know more about Jesus. Beyond the enslaving thoughts of Hinduism, their souls are seeking our Savior with great thirst.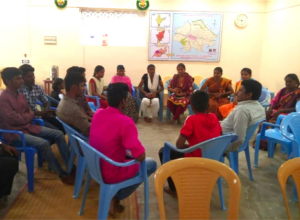 The Holy Spirit lead me to proclaim Je***  at various places and various groups of people like old agers, youths and children. Most of the people are not only unreached but also Dalit or untouchable caste, which is the lowest caste of people in India.
Dalit is from Sanskrit "dalita" meaning "broken/scattered."  The Dalits were excluded from the four-fold varna system of Hinduism making them "untouchables." And even though the government has made many improvements, the untouchables are still marginalized, discriminated against, and remain segregated. Some still feel as though they are aliens from a different plant.
Thank you for all your prayers, supports, and kindness.
In Christ and His service,
Jeba Raj