John Solomon & Family - Home Page
Church Planting & Ministering to the Poor
Undisclosed location Area of Malaysia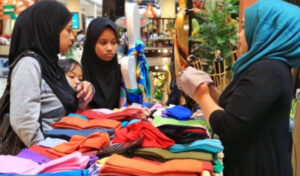 Our island has 285,000 Unreached and Unengaged People Group (UUPG) of Indian Muslims. Because of the Muslim persecution, the Tamil Muslims are without a Christian witness.
Our goal in 2021 is to plant the first church for the Tamil Muslims. Because of the persecution, this is an overwhelming goal. We are going to train leaders to do good works, manage and conduct prayer stations, run Bible distribution events, and direct and perform evangelism efforts among the Muslims. When the ground is tilled and ready for seed, we will be to present "The Straight Path" using select biblical references in the Quran as we teach our chronological Bible lessons. To continue to read our strategy and newsletter, please click here.
John Solomon