CHURCH PLANTING & COMMUNITY DEVELOPMENT
Samuel Paul
India
It is very hard to go and share the Gospel with the transgender community. Most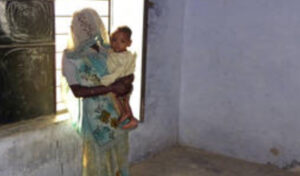 feel rejected by God, society, and their families. They are doing many biblically immoral things, most are prostitutes. By God's grace, we are doing ministry among this people. Some of the people have come out from their condition and accepted Jesus Christ.
On the way home from our Lamb of God Bible Study, we met a man who is a transgender. He is a prostitute. As my friend and I spoke to him, we encouraged him to earn a living at a regular job instead of this harmful way. He cried out that it was his fate!! That he could not come out! From there, we started to share God's love and how Jesus loves us and came to earth to change our fate. He accepted what we shared and began to think of his future life. Please pray for his salvation. We are praying that we will meet him again so we can share more of Jesus Christ.
To continue to read our newsletter click here.
I am thanking you for all your love, concern, and valuable prayers.  As a family, we are doing well. Thank you very much for your support and love on us and the Lord's ministry.
Blessings to you and your family.
P. Samuel Paul