Rescue and Restore Ministry
Freddy & Daisy, India - HOME PAGE
Restoration House, Evangelism, Church Planting, Street Ministry, Slum Ministries
Christmas for Street Kids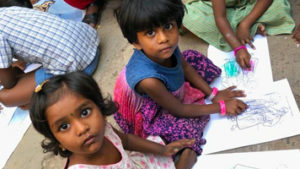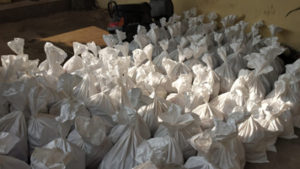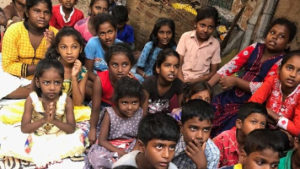 This Christmas we are reaching out to a new slum area with the love of Christ. We have purchased school materials and materials for drawing and coloring.  The children were truly blessed with the bags of goodies. Thank you all for your donations!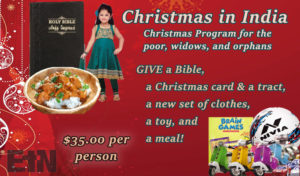 Dear Friends, we have a Christmas prayer need-
Dec 15th we are planning to have Christmas program for children whom we are ministering in the slum and street, we are expecting 200 children's, its one day program we want to take opportunity and share the love of God in a creative way through Drama, Dance and giving them gifts, Food, Games, and fellowship. So can you please uphold us in your prayers so that the Lord will meet our Financial needs, Each child it coast 275 Indian Rupees which is $ 4 Dollars, Thank you,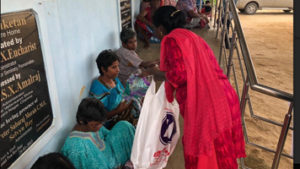 We added "cancer patient care" to our children's shelter and church planting ministries. We started by caring for 28 (mainly) Hindu people. Our plan to double this by Christmas. We shared the Word, provided lunch, and new clothes. They were happy to receive the gifts of love. And it was great training in mercy for those who helped us. Thank you for your support that makes it all possible!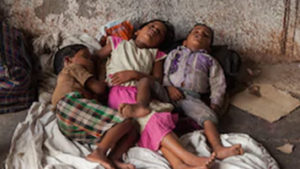 Street Kids Ministry Finds Another - In our Street Kids Ministry, we came across a nineteen-year-old lad, named James. After a long conversation, he finally opened-up regarding the lack of love and hardships in his life.
He began by telling us that he has two fathers and one mother and that both fathers didn't want him or love him. One day, his father scolded him very harshly, and he eventually ran away from his so-called home. So, he went to live on the streets and there he joined two other kids. While living on the streets, he ended up having an extremely brutal fight that left him with another emotional blemish.
Currently, James has decided to stay with us and work through his many misfortunes in life. Like we do with so many others, we are providing the love and biblical counseling.
Please pray with us that he receives the Father's love and forgiveness so that he can work through his anger issues. He has so much anger towards his parents.
Again, we couldn't help the poor in India without you.
May God bless you abundantly
Freddy Paul & Daisy Chennai