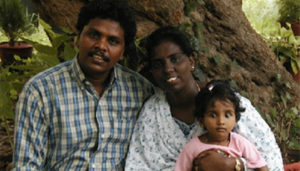 Rescue and Restore Ministry
Freddy & Daisy, India
Restoration House, Evangelism, Church Planting, Street Ministry, Slum Ministries
Dear Friends Greetings Chennai God has been good past 2 months, we want say thank you so much for all your prayer support and Financial support to our ministry and family. This first 6 months has been very challenging and wonderful experiences after the flood. We were able to recover from all the lost from the flood. In Jan2016, we had children's camp. 485 children came!
Nine Had Life-Changing Experiences: Our church ministry is going well by the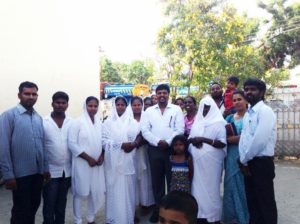 grace of God. Its growing. We were able to give water baptism to several. It was wonderful time watching them commit their life to fellow Jesus. These are the wonderful people took water baptism last month
Seventeen Children Off Street, Safe at Shelter: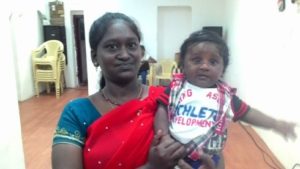 We have many children staying at the shelter with us. However, seventeen children are staying as full-time residents. Each of them are doing good in their studies, they are getting ready for the annual exam, working very hard. Ragul is giving public exam, he is in 12 grade. Sreeja is also giving her 10th grade exam, keep him in your prayers. Girl, Adthi, from shelter got married she came to our church with her son. What a joyful time we are having with them.
This shelter, the hope it provides, and the changed lives would be impossible without you and your financial support. Bless you!
Taking Care of Widows: this month also we had 98 women's came for the widows program, Daisy shared about the salivation. Many of these women are left by their families and they have no one. Now they are feeling loved, cared for,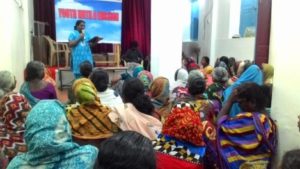 listened to, and prayed for. Thank you for your financial support of this program. They appreciate you
.
Developing Community in Slums: We had opportunity to contact medical camp in two different slums nearly 300 to 450 people came for our medical camp we were able to give reading glass. Again, thank you for your finances to make this possible this month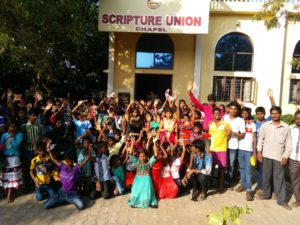 Children's Camp for 458 Children from Slum:
Last month we had a large youth and Children camp. As you can image, hosting a camp with 458 youth & Children with times of worship, teaching, games and food and fellowship kept us busy! It was one-day camp. God was good, and He kept us all safe. This camp is necessary for the children to see God's love and grace. We thank you very much for the prayers and the funds that allow us to host this life-changing camp for these kids!
TAKING CARE OF THE ORPHANS
Provides to Survive –
Gift a School Kit,
Gift an Education,
Gift a Future
A Restore & Rescue Back to School Initiative
One of the Rescue and Restore Ministry projects is the annual distribution of school kits to needy and orphaned children from downtrodden communities in the city of Chennai slums. As the new academic year approaches, rescue and restore is getting ready to gift school kits for 125 children. Each school kits is a treasure chest for such a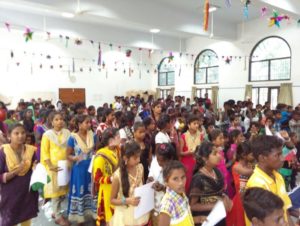 child, it's come with school bag, water bottle, notebook, pens, pencils, and other stationary items, For children living in poverty, a school kits is a boost of self-confident when they are with their peers. It is a motivation to go to school, preventing them from dropping–out and help them have better future, please pray and stand with us. To get the school kits each child will coast 1000 rupees ($18) looking forward to hear from you. To give to this please click on one of the links below and let us know.
Again, thank you for all that you do for the poor in India.
May God bless you abundantly
Freddy Paul & Daisy Chennai