CHURCH PLANTING & EVANGELISM
Jebaraj - Home Page
South India
JEBARAJ: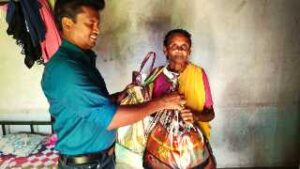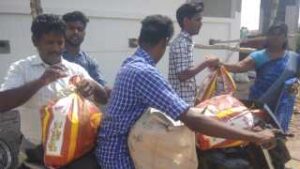 During this pandemic period, in my church planting area, people are suffering greatly. Our Government can't hear all the needs much less meet them. Very sad days ahead. People are feeling bad and deep depression. During this lockdown, we believe God is guiding us to help the fatherless, elderly, and widows who are in very poor condition.
This morning, I went by bike to a local wholesale provision store to purchase vegetables and other staples to distribute to people. From the early morning, there were many many people standing in the social distance queue waiting to get into the store. After 1.5 hours of waiting in line, I was finally able to enter. And then it took much longer to get out.
Using motorcycles, because cars and trucks are prohibited, we drove to areas of villages to distribute food. By the grace of Jesus, we met several people and many of them expressed their sighs of relief. Glory to God. As we distributed food to people, many street children came humbly requesting food and basic nutrition.
The need is so very great. Please Pray for our area. Our God is a God of fatherless and widows… By God's grace we will continue to help those who are needy and poor in our villages.
Thank you for all your prayers, supports, and kindness.
In Christ and His service,
Jeba Raj